Job
5 Reasons to Look for Plumbing Jobs in Spartanburg
Some strange times have come upon us lately. The Covid19 pandemics have made such a mess of the entire industry all around the world, and in the US too. Spartanburg, as the core of the South Carolina industry, has been also heavily affected.
Lots of people lost their jobs and are struggling to get through the day. If you're one of these people, you're surely looking for a job. One of the best opportunities at the moment is the chance to apply as a plumber. Don't worry if you haven't ever worked on this in your life. It's easy to learn about this job.
All you need to do is have an interest in engineering, take some training, pass the test to get a license, and you're good to go. You don't really need too much experience. Everyone can become one.
If you're wondering why to accept this kind of offer, we're here to explain more about it. Keep on reading if you want to find out why it's great to become a Spartanburg plumber now!
1. Plumbing will never make you jobless
Did you know that every year millions of people are losing their jobs because of technological advancements? Right now, the entire world is being actively covered by the 5G network that provides extra fast internet. This provides amazing connectivity at any point on the planet.
The connectivity allows the rest of the technologies to function without stoppage. One of the latest technological breakthroughs in artificial intelligence. Even though it has been around for some time, now it becomes a serious player in various industries.
Business owners rely heavily on the advantages of artificial intelligence. Some of the areas where it is seriously used at the moment, and we all see it in the search engines on our smartphones, drone technology, smart-homes, and many more.
According to experts, by the end of this decade, up to 800 million people will become jobless because of this. Click here if you want to know more about this prediction. Also, 1.3 billion new openings will be available. Some of these openings will surely be in the field of plumbing.
Plumbing will never be endangered by machines. Even now plumbers use the help of robot cameras to help them locate the problem, but it will need ages until we develop humanoids capable enough to do the plumbing jobs instead of humans. That makes you completely safe from losing your job as a plumber.
2. There's a huge demand now
Since most people are staying home due to the pandemic, the sewage and the freshwater system are being weighted to the max. Because of this, more and more interventions are needed. Plumbing companies only have so many employees and they can't make it everywhere in time.
Almost all companies working on this matter are in demand of fresh labor at the moment. It's the best time to look for a job as a plumber at the moment. Just scroll through the internet and look for Spartanburg plumbing jobs that will fit your interest. You might find something that will shape your future and help you build a respectable career.
3. Stress-free working environment
One of the best things about this job is that you don't have to oblige other people's temper. As the research shows, most people quit their jobs because they are not satisfied with the working environment. When you're a plumber, the working environment is filled with pipes, but not people.
The job of the plumber is to handle problems in people's offices, homes, and other objects of residence. They don't get to sit in an office and take everything that the boss might throw at them. All this tells you that being a plumber means working in a relaxed atmosphere.
Sure, not everything's golden. There must be something to make the job stressful. Water bursts, broken pipes, and walking into cold water are standard issues that the plumber must face sometimes. Still, tension and bad communication are not a part of the job description.
4. Valued member of the society
When you go to a client's home, they are surely happy to see you arrive. A lot of people will be thrilled to see you help them solve a problem that was bothering them for a long time. Many of these people will treat you with beverages that are a sign of appreciation.
If you do a great job, everyone will love to say hello to you when you encounter them on the street. You become a valuable member of society. Plumbing is an honest job, and people who work in this field are known as workers who do the hard job to earn their salaries.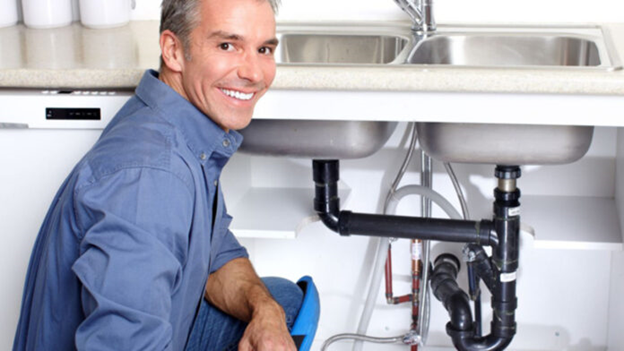 5. Competitive salaries
The median salary of plumbers in the US, according to USNews, is $53,910. This is way higher than the average salary in the country among all professions, which is around $40,000. In other words, it's a job that will provide excellent life for you and your family.
If you gain more experience and spend some time in the business, this amount will raise much more. Some of the top paid plumbers in the country earn as much as $71,140. Take a look at this link if you want to know more about the median plumber salary in the US: https://money.usnews.com/careers/best-jobs/plumber/salary.
Lots of people who work for less quit their jobs and move to this industry. The obligations and working conditions are much better than in other places. If you feel like you need a change, this might be a great sign to do one.
Conclusion
The five points from above are a great way to explain why it's great to look for a job in the plumbing industry. The salary is excellent, and the working conditions are calm. There's always work for those that are ready to do it, and you can always be sure that your family will be kept safe.