Education
Basic rules of Volunteer Abroad Programs for First-Timers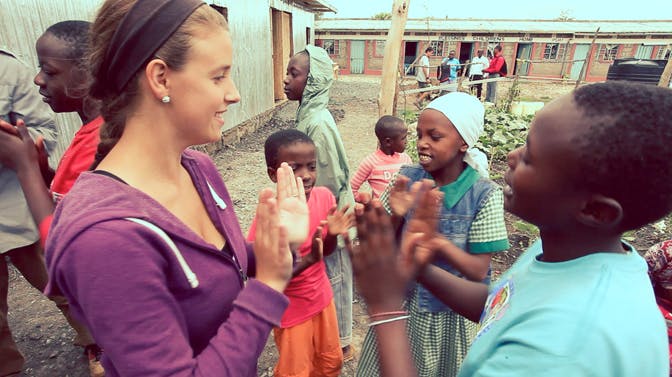 Are you thinking about doing a volunteer abroad program for the first time? If so, you should know a few things before signing up. This blog post will discuss a few basic rules of volunteer abroad programs that will help make your experience smoother and more enjoyable. Keep these guidelines in mind as you begin to research different programs and choose the best one for you!
Do your research
Before committing to a Volunteer Abroad program, it is important to do your homework and ask lots of questions. In addition, make sure you are aware of the country's culture and customs and the specific project you will be working on. This way, you can be prepared for what to expect and know what is expected.
In addition, be sure to read reviews of the program by past participants. This will give you a better idea of what the program is like and a good fit for you.
Remember that this is not a vacation
While you will have time to explore the area and see some amazing sights during your volunteer abroad program, keep in mind that it is not just about having fun. You are volunteering for a reason! Therefore, make sure you understand your responsibilities on any day, so there are no surprises when work starts.
Be prepared to work hard and be flexible with any changes while working overseas. Keep an open mind so you can learn new things as well as contribute towards making positive change in areas where help is needed most urgently.
Have realistic expectations
It is important to remember that you will not be able to change the world by yourself. You will, however, have a positive impact on the community you are working with if you go into your volunteer abroad program with an open mind and willingness to learn.
Be prepared for some challenges and frustrating moments during your time overseas. But also know that there will be plenty of rewarding experiences as well. Embrace them all!
Go with an open mind
Keep in mind that you will be living and working overseas for a few weeks or months. That means your schedule will not always be flexible, and you may have to sacrifice some of the comforts of home while adjusting to a new culture.
It is important to go into any volunteer abroad program with an open mindset so you can more easily adapt as needed.
Be prepared for some culture shock
Living and working in a foreign country can be an eye-opening experience. You will likely encounter new foods, customs, and ways of life that are different from what you are used to.
This can be both exciting and challenging, so be prepared for a bit of culture shock when arriving in your host community. Don't let it get the best of you – instead, use it as an opportunity to learn more about another way of living.
Be patient with yourself and others as everyone adjusts to their new surroundings; this is completely normal!
Have funds saved up
One of the biggest expenses associated with volunteer abroad programs is travel costs. Make sure you have enough money saved up to cover your airfare, visa fees, and other related expenses.