Education
Digital Seminary Programs: A Guide to Pursuing Theological Education from Anywhere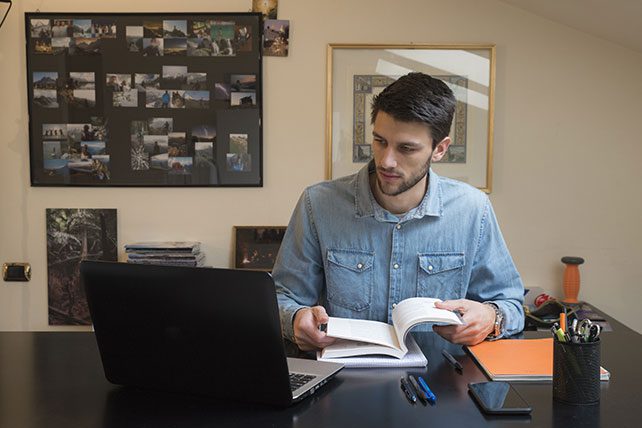 The advent of online education has transformed the way people pursue their degrees. This transformation has also extended to seminary universities now offering online seminary programs. Online seminary programs allow students who cannot attend traditional seminaries to earn a theological education. This article discusses online seminary degrees, their popularity, benefits, and drawbacks, and how to choose the right program. It provides valuable information for those considering a career in ministry or seeking to deepen their knowledge of theology through online education.
What are Online/Digital Seminary Degrees?
Online seminary degrees are academic programs that offer theological education through virtual platforms. These programs provide students with the same quality of education as traditional on-campus programs but with added flexibility in terms of time and location. Students can access course materials, participate in discussions, and complete assignments from anywhere with an internet connection.
Types of Digital Seminary Programs/Degrees 
There are several types of Digital Seminary Programs available, including:
Master of Divinity (MDiv)
The MDiv is a professional degree that prepares students for pastoral ministry or other leadership roles within the church. This program typically takes three to four years to complete and covers biblical studies, theology, church history, preaching, counseling, and leadership.
Master of Arts (MA)
The MA is an academic degree that gives students a deeper understanding of theology and related fields. This program typically takes two years to complete and covers biblical languages, systematic theology, ethics, apologetics, and spiritual formation.
Doctor of Ministry (DMin)
The DMin is a professional degree designed for those with experience in ministry. This program focuses on practical skills such as leadership development, congregational revitalization, and preaching.
Benefits of Online Seminary Programs 
There are several benefits to pursuing an online seminary program:
Flexibility
Online seminary programs allow students to balance their education with work or family commitments. Students can access course materials anytime and complete assignments on their schedule.
Affordability
Online seminary programs often cost less than traditional on-campus programs because they do not require additional fees such as room and board or transportation costs.
Accessibility
Online seminary programs make theological education accessible to people who may be unable to attend traditional on-campus programs due to geographical or financial constraints.
Drawbacks of Online Seminary Programs 
There are several drawbacks to pursuing an online degree:
Lack of Community
Online seminary programs need more community, a major disadvantage compared to traditional on-campus programs. Students may feel isolated and miss out on opportunities to engage with peers. To address this issue, some online programs provide virtual communities and forums for students to interact with each other.
Lack of Hands-On Experience
Online programs may need more hands-on experience, which is a significant disadvantage compared to traditional on-campus programs. Practical opportunities such as internships and field experiences are often unavailable to online students, potentially hindering their employment prospects in the ministry.
How to Choose an Online Seminary Program
When choosing an online seminary degree program, there are several factors to consider:
Accreditation
Ensure the program is accredited by a recognized accrediting agency such as the Association for Theological Schools (ATS).
Faculty
Prospective students should research the faculty members who will be teaching their courses. They should look for professors with experience in their area of interest who hold advanced degrees in their respective fields.
Curriculum
One should review the curriculum to ensure it aligns with their educational goals and interests.
Support Services
Check what support services are available for online students, such as academic advising, technical support, library resources, and career services.
Conclusion
Online seminary degrees offer a convenient and affordable way for students to earn a theological education. However, they also have drawbacks that should be considered. Before enrolling in an online seminary program, students should carefully evaluate its benefits and drawbacks to determine whether it is the right choice. With careful consideration, an online seminary program can provide a pathway to the ministry for students still needing access to traditional seminary programs.