Education
Why Should Every Parent Consider Montessori For Babies?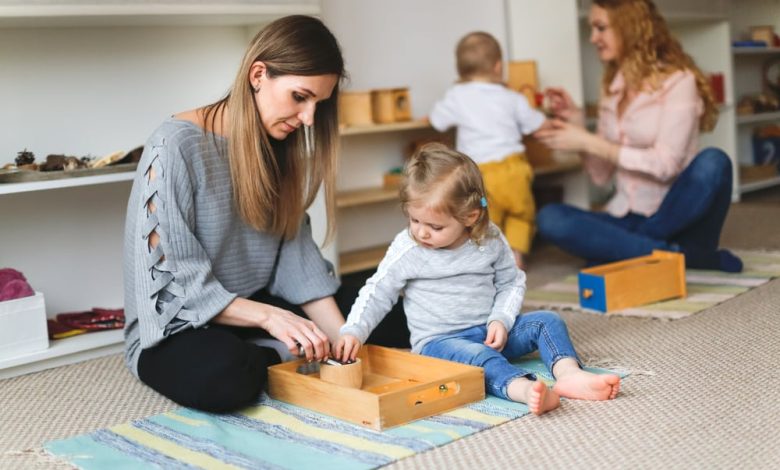 The concept of education has changed a lot in the past few decades. Today, parents have started discovering Montessori programs as a crucial part of a child's development. The Montessori principles that prioritize meaningful engagement, respectful communication & independence, bring immediate & long-term benefits to a child.  Montessori infant program offer much more than just simple childcare. It fosters a child's desire for exploration and promotes a child's mental growth in all areas.
Importance of Montessori programs in a child's life
The Montessori Method of education has been around for more than 150 years. The founder, Dr Maria Montessori, believed that maximum mental development happens in the first three years of a child's life. During the first three years, children absorb everything around them in detail. Therefore these initial years lays the foundation of a child's ability to learn. A Montessori infant program offers a set of customized curriculum based on a child's interests and skills.
Montessori programs focus on developing skills in infants such as concentration, language understanding, problem-solving, physical coordination and visual discrimination. The daily activities that a child goes through in a Montessori school promote emotional, physical, social & cognitive development. Some common activities that a child indulges in these schools include:
Self-care as per their individual capacities. It might include washing, eating, dressing or toileting.
Physical activities like walking, running, climbing, cycling, balancing, climbing steps and even fun activities riding on a toy horse.
Caring for the environment which includes simple food preparations, cleaning, animal care or plant care as per individual capacities.
Fine motor skills like finding hidden objects, using tools, transferring objects, reaching, grasping etc.
Language skills such as describing actions, naming objects, discussing pictures, singing, identifying voices, conversing and so on.
Developing manners
Role of teachers in Montessori schools
Teachers in a Montessori school are compassionate towards children and have a friendly approach. Their job is not restricted to just giving some set of information to the child.  Rather they lead the children in a direct direction and give them the space to find out their area of interest. Teachers in a Montessori school observe the daily progress of each child and keep records to assess their development. They put extra effort to connect to an infant, introduce new materials, and provide them with more choices & independence, which in the end helps the children to develop self-discipline.
What Montessori learning materials are provided to the children?
While the traditional teaching method did not involve using any learning materials, modern schools provide several learning materials to the children. Montessori programs teach infants to be kinder to the environment, therefore it might not always include playing with mere fun plastic toys but something beyond that. During these programs children are often provided with colorful wooden toys, kid's exercise equipment, planting materials, simple food preparation tools and so on which will render a meaningful learning experience.
Conclusion
The Montessori Method of education is something beyond childcare. Switching to a Montessori infant program will help to lay the foundation for future learning and will allow children to explore more, follow their desire and gain self-confidence.